Home Energy
Gain control over your energy
Find out your home energy score with Lucid's app. Learn how to improve your score, lowering your carbon footprint and saving you money on your energy bills.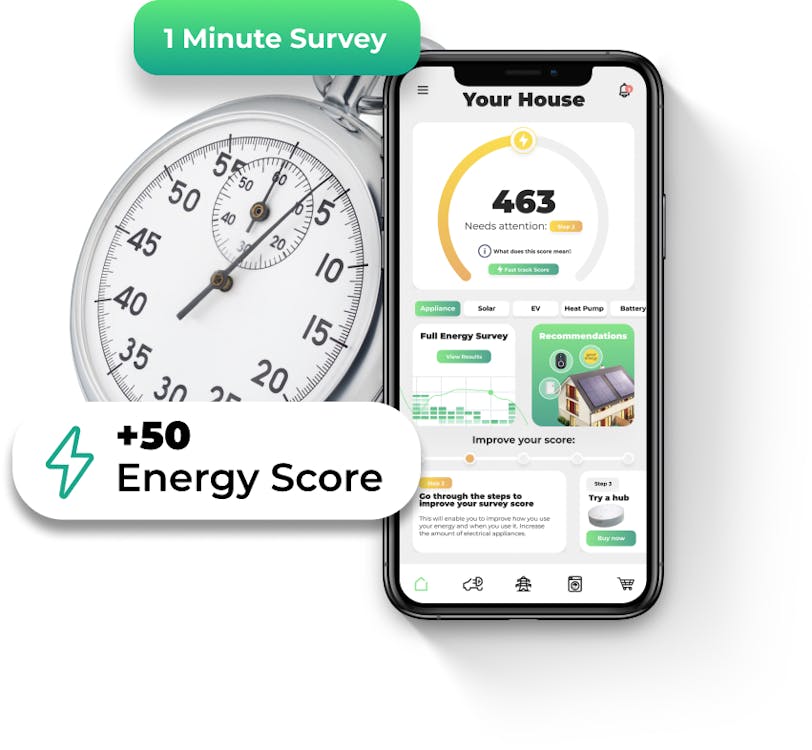 Overview
Understanding your energy usage can actually save you loads of time, money and stress. All it takes is some clever technology and you can be in control.
Avoid bill shocks.
Save money.
Save the environment.
All of this, and more, is possible through our app. Lucid can also make sure you have chosen the correct suppliers and are on the right tariffs for your needs, saving you large amounts each year on energy costs. We can even provide early warning of faulty appliances and hazards in the home, enabling you to better protect your families and loved ones.
Forget receiving a monthly bill. Lucid shows you real time how you are using your energy and breaks it down into great detail. Are your portable heaters costing you a fortune, could you save money by making changes. Lucid provides bill predictions so you can make changes to meet your budget.
Why rely on switching sites that don't really understand your needs? Lucid's recommendations are based on your actual usage, without you needing to spend time researching websites or filling in forms. It's that simple.
We want to make your life better!